Air Charter - a Favourable Alternative
For more than 50 years, Aircontact has arranged air transport, from large Boeing 747 jumbo jets carrying heads of state down to the smallest propeller aircraft for private individuals going fishing. For Aircontact, there is no such thing as a job too big or too small.

A charter flight is often time-saving, more comfortable, and even more economical than a scheduled flight. There are several advantages: depending on the size of charter plane, it is often possible to use an airfield closer to the destination. There are ten times as many airfields in Europe as are used by scheduled traffic. This can reduce the costs, especially for larger groups, when hidden costs such as hotels, meals, lost working hours, etc., are included. Furthermore, larger groups rarely have the opportunity to use low fare tickets. All in all, traveling together by charter plane often proves more feasible.

Aircontact Will Always Find the Best Deal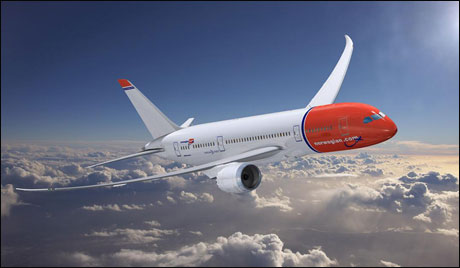 When considering air charter, the best approach is normally to request a specific proposal. In our line of business, it can be difficult to provide guide prices, since high and low season and access to the local market may substantially affect prices. Due to this prices will vary, but Aircontact will always be able to give you the best offer available, because we know the market. In our experience, an end-customer making direct contact with an airline is rarely worthwhile. As broker, we can always negotiate better prices and better terms. In contacting an airline directly, you take on the unfamiliar role of unpaid broker. Our quotation is free, whether or not you take it up.

Aircontact's broker unit is available 24 hours a day, 7 days a week. We are ready to draw on our wide network of contacts to provide for all your needs.
Please contact us by email at pax@aircontact.com or telephone +47 22 92 55 92